There are little ways to make living gluten free easier. According to one news article in
The Boulder Jewish News
by Lisa Velick, she whips up quick gluten free meals for her family by keeping ten common and easy things available to make in her pantry.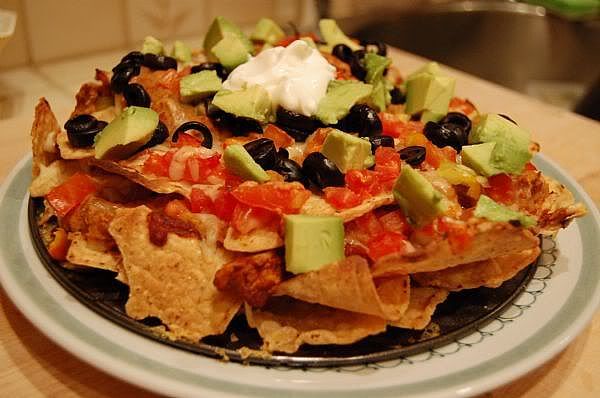 Top Ten Gluten-Free Dinners for a Busy Family
1.Tacos: Gluten-free tortillas or corn tortillas, ground meat or just beans, rice, lettuce, tomatoes and cheese.
2.Chili: Chicken or Turkey, a variety of canned beans, salsa, and chilies.
3.GF Hamburger Helper: Can be made with meat or beans. Make with a salad.
4.Hamburgers: Gluten-free hamburger buns, turkey, beef or vegetarian burger, lettuce, tomatoes and onions.
5.Pizza: A gluten-free pizza crust (many ready-made ones in the freezer section), sauce, cheese and veggies.
6.Falafel: There is a gluten-free mix by Orgran. Serve with spinach, yogurt and white rice in gluten-free tortillas.
7.Spaghetti: Sauce and parmesan cheese on top, and any left over meat or vegetables.
8.Chicken Taquitos: chicken, corn tortillas, cheese, cilantro and onion.
9.Salmon: marinade, quinoa and frozen broccoli. Full of color and nutrients.
10.Nachos: chips, salsa, rice, beans, lettuce, tomato