Here at R.O.C.K. Charlotte's headquarters, we try to bring you up to the minute news about our group activities, meetings and news items that effect all of us in the gluten free community.
Therefore, we will constantly be adding restaurants that offer gluten free menus, gluten free products that we find on the internet and locally which can help ease your load, child friendly events and places to go that offer gluten free options, and recipes that are kid tested and parent approved for nutritious goodness.
This means the website will stay actively posted in ALL sections and you should check back often.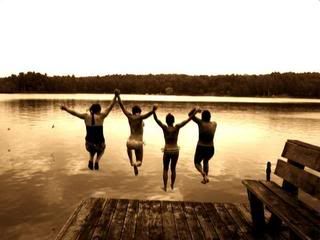 What's Happening Now?
Summer 2010 is a break for the regular monthly meetings and summer activities of R.O.C.K. Charlotte, N.C. because we are involved in the Charlotte Gluten Free Expo on August 7th.
We will resume our meeting schedule on September 11th, 2010. The meeting venue and theme is to be announced in August. We can promise it will be fun though.
So stay tuned! And have a R.O.C.K.in' summer!