This past weekend R.O.C.K. Charlotte's coordinating members, Brenda Holland, Erin Everett, and Nikki Everett went to Asheville to be a part of the Gluten Free Food & Information Fair sponsored by Ingles grocery stores and the Asheville/Hendersonville Gluten Intolerance Group (GIG). If you couldn't be there, here is a little overview of what it was like.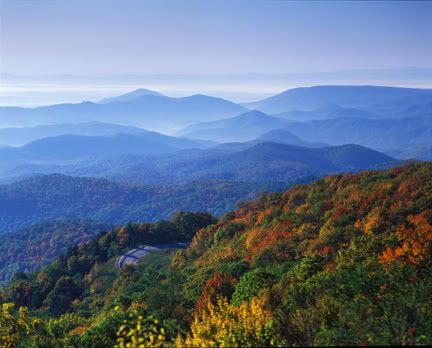 Not only is Asheville one of our favorite cities in the mountains to visit, but the people involved with the fair were incredibly hospitable and enjoyable. The three members left there feeling more than welcomed and accepted into their mountain community, feeling that feel good feeling you get from sharing with others in the gluten free community itself.
Before the GF Fair, clinical dietician from
Pardee Memorial Hospital
, Laurie Steenwyk gave a very informative talk on "Raising A Healthy Celiac Child".
The Fair opened and was packed with attendees at the vendors tables which were loaded with gluten free food and information that soon filled attendees bags. Among the gluten free vendors were lots of food companies that could be found in Ingles food stores like:
Hormel
meats
Seeds of Change
gluten free organic foods
Wellshire Farms
hormone free, nitrate free meats
Bob's Red Mill
gluten free flours and mixes
Glutino
pretzels, candy bars, cookies, etc.
Chebe
bread mixes
Simply Organic
gluten free mixes
Allergaroo
pre-packaged kid's meals free of the top 8 allergens: milk, soy, egg, wheat(gluten), fish, shellfish, peanuts(treenuts).
A Taste of Thai
gluten free Indian mixes
Organicville
gluten free salad dressings and sauces and packaged mixes
San-J sauces
and salad dressings
And many more...
Asheville's top-notch gluten free restaurant that everyone is buzzing about,
Posana Cafe
, had a booth at the show. Their incredible pastry chef creations were gone in a matter of no time. People tasted their gluten free delicacies again and again as they marveled at how gluten free food doesn't have to taste inferior. The three R.O.C.K. Charlotte members ate every meal they had while in Asheville at
Posana Cafe
and felt the same amazement about every thing they tried on the menu. And it is ALL GLUTEN FREE!
So stay tuned for an upcoming post from Nikki, R.O.C.K. Charlotte's coordinator, about the
Posana Cafe
experience and be sure to plan a visit next time you are in Asheville, N.C.
Goodies from The Herban Baker
There were also some other gluten free vendors local to Asheville that especially caught everyone's attention. Their products were very tasty and their effort into taking extra interest in providing gluten free products of superior quality really impressed our R.O.C.K. members.
The Chocolate Fetish
- Chocolate delicacies, hand made, like chocolate covered gluten free pretzels - Yum!
The Herban Baker
- Wholesome, local & organic baked goods that are not only incredible but also healthy
True Color Cooking
- Chef for hire, Harriette Bugel, is an allergen friendly, self taught chef who cooks local & organic. Her meal plans and food art bring delicious healthy creations to those with food allergies and sensitivities to gluten, corn, wheat, peanuts, soy, eggs and dairy, as well as meet medical recommendations for arthritis, autism, diabetes, cancer, ADD/ADHD, and celiac condition.
It was truly a great time and alot of people sharing, caring and making their journey gluten free:-)