Christmas is only 29 days away!

Do you know what that means?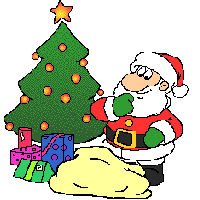 You better be good for goodness sake,

Because Santa Claus is coming to town!

But until he gets here...

write to Santa and he'll write back,

games,

Mrs. Klaus' recipe section (not all gluten free but can be adapted)

make your own story,

coloring pages & ,

e-cards for family,

and lots more fun!