There have been a lot of huge news stories relating to Gluten Free and Celiac Disease in the past few weeks - So we had better do some catching up...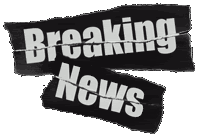 Jules Shepard, author and baker, built the world's largest gluten free cake with help from the Whole Foods GF Bakehouse and thousands of supporters. This cake symbolized the importance for the need for labeling requirements from the FDA. You can read more about what the big deal is all about at:
http://www.1in133.org/
I had the extreme pleasure of meeting Jules and the Whole Foods Bakehouse team at the Charlotte Gluten/Allergen Free Expo before their cake event. We appreciate everything that both teams have done for our community!
Dr. Fasano of the Center for Celiac Research also gave a wonderful interview at the Expo with Dr. Peter Osborne of the Gluten Free Society. In this interview, Dr. Fasano talks about the differences between celiac disease and gluten sensitivity. You can catch some of that interview here:
Stay tuned for more info in the coming months!